Today is my husband's 67th birthday. Significant I suppose, as we began celebrating it last week when my daughter's boyfriend took us out for a superb meal in the magnificent restaurant Pod Gigantami in Warsaw. (We had gone for the weekend to visit my mother in law)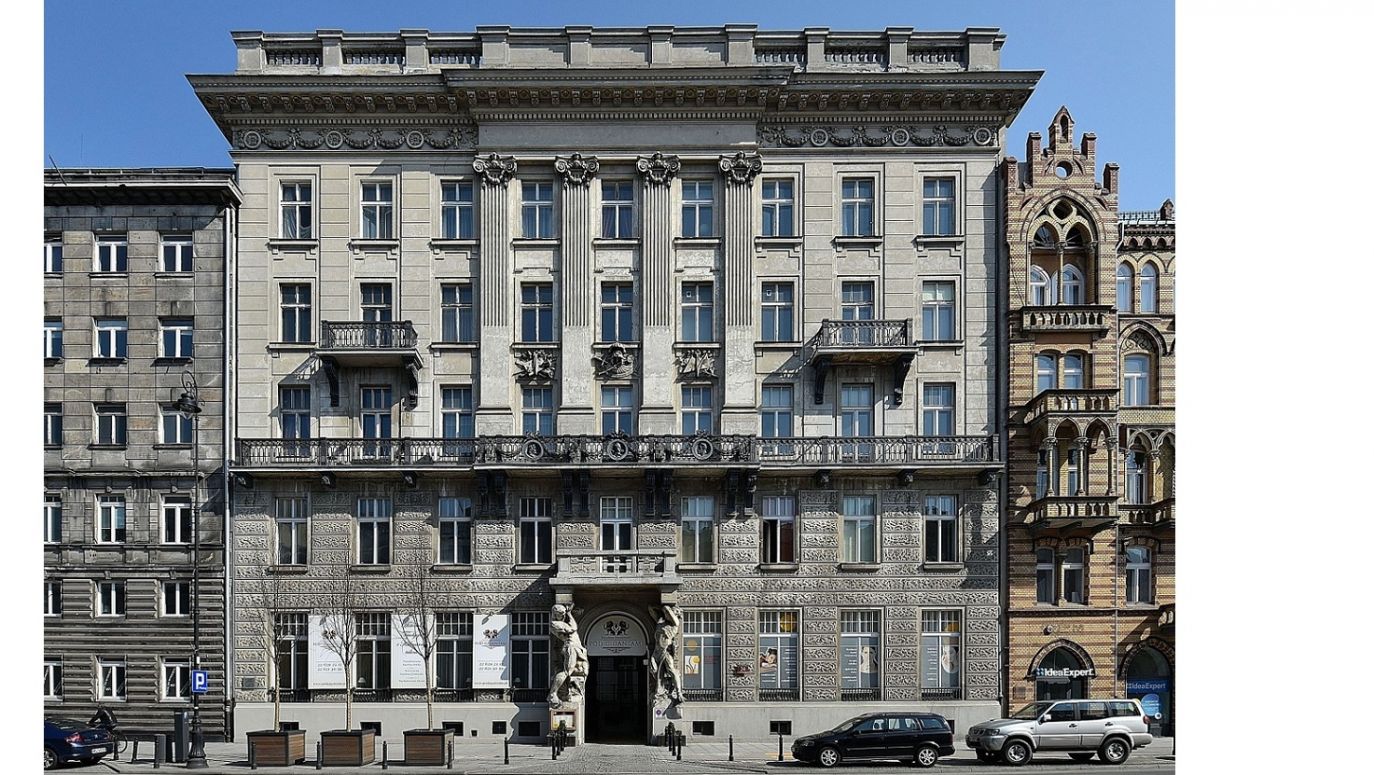 Pod Gigantami – Beneath the Giants – so called because the main entrance is held up by two giant caryatids – is a rare example of Warsaw architecture which survived the razing of Warsaw in the Second World War. That is because it was used as a Nazi officers' club – previous to that, it had been a very exclusive doctors' club. Now it's a fabulous restaurant, not least because of its extraordinary interiors and delicious cooking.
So, the celebrations started last Saturday, and today we are going out for a meal at our local gastro pub in Cookham. It will no doubt be very delicious and special, because it always is.
But writing about this reminded me of the first birthday that I spent with my husband, in 1979, after our registry office wedding, but before our church wedding. Jacek had gone back to Poland in early December 1978, and I went to meet his parents that first Christmas. I won't say the visit was an unmitigated disaster, but it certainly wasn't all sweetness and light. At the time I was quite upset but when I think about it now I begin to understand my parents' in law feelings and behaviour. Slightly.
Anyway, after eighteen days of being on my best behaviour even if no-one else was, I came back to London , back to work. Then I had a brainwave. I would go to Poland for Jacek's birthday and stay a week. Obviously it was half term so I duly booked my ticket and hoped for the best. And then I was made aware of my mistake. Half-term was the following week. As a teacher you do not take holidays in term time. Not then, not now. And here I was, in my first year of teaching rather cavalierly deciding how I was going to spend Feb 15th to the 22nd. Not teaching anyway.
I was appalled. What could I do? Well, there was only one thing I could do. Go to my head, lovely Mr Waller of Esher 6th Form College and explain all. I had already taken half a day off without permission to get married. This was so much worse. I didn't really know where to put myself or how to approach him. But I took the bull by the horns, put the bit between my teeth, decided to bite the bullet, and all the other cliches I can't remember now, and I told him the unvarnished truth. Poor man was in a quandary. He felt he couldn't give me the time off just like that – but he was sympathetic. In the end I had to fill in lots of yellow forms – why yellow? – and eventually got permission to go unpaid. That was fine. I wanted to go. I went.
This time the whole trip was an unmitigated disaster. It snowed. And snowed and snowed. We were all supposed to go to Gliwice to a wedding – Jacek's cousin, my namesake, Basia Korzeniowska – was getting married. The car journey was horrendous. I was stuck in the back for about six hours while my mother in law told me the whole family history from beginning to end. And expected me to remember it. we were hungry and tired and Jacek and his father were well aware of the dangerous conditions. And stressed. You can imagine.
Then we stayed the night – all four of us in one room in grandmother's house. She was lovely but after the first night they relented and let Jacek and me stay in a hotel in Katowice. That wasn't so easy as I had a British passport and Jacek a Polish one. Showing my passport would have meant paying about 10 times as much. Crazy. So the receptionist was persuaded that Jacek was staying there with his mother! All very hole in corner and I could quite understand it.
Then the wedding. Registry office. I was expecting something like ours – five minutes, say your vows, sign the register, take a photo, and out. But oh no – this was about 45 minutes – much more like a church service with organ music and readings etc,and standing up and sitting down ( no kneeling thank goodness) and my mother in law crying her eyes out. I didn't think she could be overcome with emotion about her niece by marriage.
And I was right. She poor thing was regretting not having been to our registry office wedding. No amount of persuasion or explanation could convince her that it really was five minute job, two witnesses, no rings, nothing – just for the piece of paper so that Jacek could come back legally. She was of course invited to the church wedding.
This all made me quite sad, but then we had the church wedding. More of the same, though I enjoyed the reception. I sat between my father in law and his brother – the father of the bride. Two very serious gentlemen who hardly spoke to anyone all evening. Jacek and I danced the night away, and so did Mother in law, however, so all was not lost.
A different birthday from many, for him, but one I shall never forget.
He himself prefers to go to Africa for his significant birthdays. Next one is due in 3 years time. I wonder.