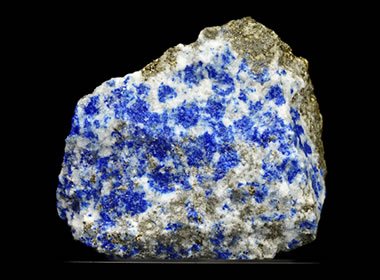 About 35 years ago I was teaching in a boys' school in West London, which was an experience in itself. The school was very rundown and staffed mostly by supply teachers like me, with very few resources. I was working there because it was across the road from where I lived. I had two small children and it was very convenient. It was also the beginning of a very long journey of self-discovery. I worked there for seven years, eventually becoming head of English. By the end of my tenure there I realised that I had great perseverance and resilience; I discovered that I had a talent for teaching unruly and difficult teenage boys, who, in the throes of the agonies of puberty and self-discovery, were in fact the most charming of human beings. Sometimes of course they needed to realise this for themselves, but I was glad to be able to nudge them towards this.
At the time the world was full of conflicts and dramas. (No different from now, really.) The boys I taught were not interested in the outside world, apart from how it affected them immediately. That was only to be expected. The boys came from many backgrounds and parts of the globe. The school was staffed mainly by menand it was a very testeronic environment. There were boys who objected to my miniskirts and others who didn't like the fact that I wore lipstick. Most of course were influenced in their attitudes to women by their parents. I was going to say fathers but actually many of their mothers upheld these views. But that's by the bye. But most did not particularly object to me. Thank goodness.
I used to teach English and one of the things we had to do was to prepare the boys for an oral English exam as part of their GCSE. They had to prepare an interesting subject of their own choice which they would then present to the class, and today I remembered particular talk given by a young man who had recently come to England from Afghanistan. He hadn't been in England long, but he was helped by the fantastic ESoL department we had in the school. He stood up to talk about his journey to England as a refugee. He had come over the mountains on foot, while trying to remain undercover with his family. The journey took several months and it was heartbreaking and horrendous to listen to him. But even more horrendous was when he started talking about going through the mountain passes on the back of a donkey.
Suddenly the class erupted in laughter. They could not imagine the situation. Most of them hadn't come across donkeys or mules except on a beach or at a funfair. The laughter was spontaneous but notmeant unkindly However, the boy who was talking did not know that. He was totally bemused and left the room crying. This was my opportunity to explain to the class about their lack of tact, to say the least, and to give them a chance to make up for it. I had to explain that the boy had only been in England for a short while; they needed to appreciate the courage he had needed to speak in front of them about a traumatic experience in his life. It was now their turn to show him a better welcome. Fortunately, they did.
When he returned the boys began to ask him genuine questions with real interest. We found out that he had actually begun to learn English in Afghanistan in an underground school. His parents were very keen for him and his sisters to be well educated and were determined that he should have a better life and the best in the west.
This, I think, was the first of the deep and meaningful discussions the boys had in the classroom as part of their GCSE English oral exam. They begin to see each other as human beings and began to be able to talk honestly and openly about all sorts of things. When the Iraq conflict came about a couple of years later they were able to discuss their issues with respect and deference to each other's views. There were about 50 nationalities in the school, with several of the boys speaking at least three or four different languages. The important thing at the time was that they made space for each other; they listened to each other and were able to define their feelings and difficulties in a safe space.
The present atrocities occurring all over the world, it seems to me, are happening because people do not talk or listen or accept enough about each other. It is sad that England is no longer the obvious safe haven for people who live in hostile environments.
it is sad that people are scared of newcomers and so wary of different cultures and languages
I so hope that those boys from Ealing Green remember those Afghan refugees from the 1980s and continue to spread the ideas of tolerance and toleration for others which they began to show then.